Investing Built for a better future.
Low fees. Personalized portfolios. Easy Setup. Your future awaits.
Smart Investing, Simplified.
GrowWealth Digital Strategies helps early investors like you confidently choose the right investments for your goals, budget and lifestyle, along with timely guidance to keep you on track to growing wealth. Our next-generation, user-friendly platform makes planning for your retirement simple, with automated investing and rebalancing, easy account setup, 24/7 access, and fair, transparent pricing.
Get Started in 3 Easy Steps: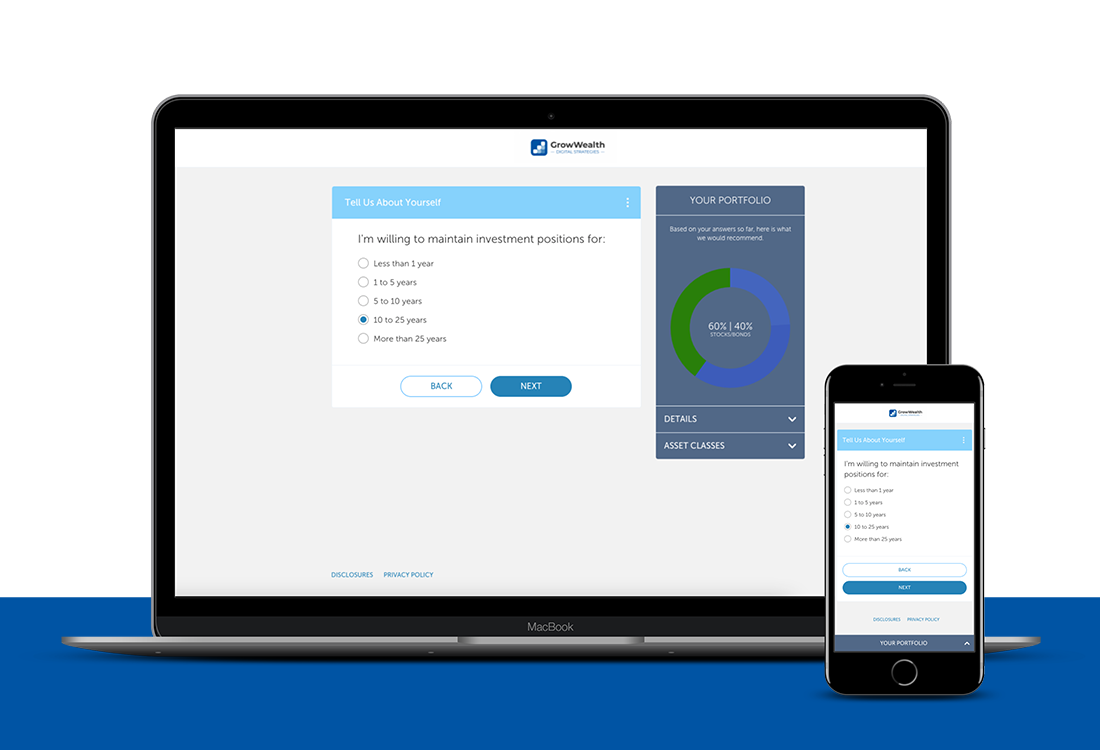 Complete our questionnaire
Fill-out a simple yet comprehensive questionnaire that allows us to develop an investment portfolio that takes into account your stage in life and personal financial goals.
After finishing the questionnaire, you may view your recommended asset allocations within your portfolio.
Once your questionnaire is completed, you may now create your profile.
After creating your profile and receiving the Welcome Email, you will need to accept the Terms & Conditions before proceeding to your client portal.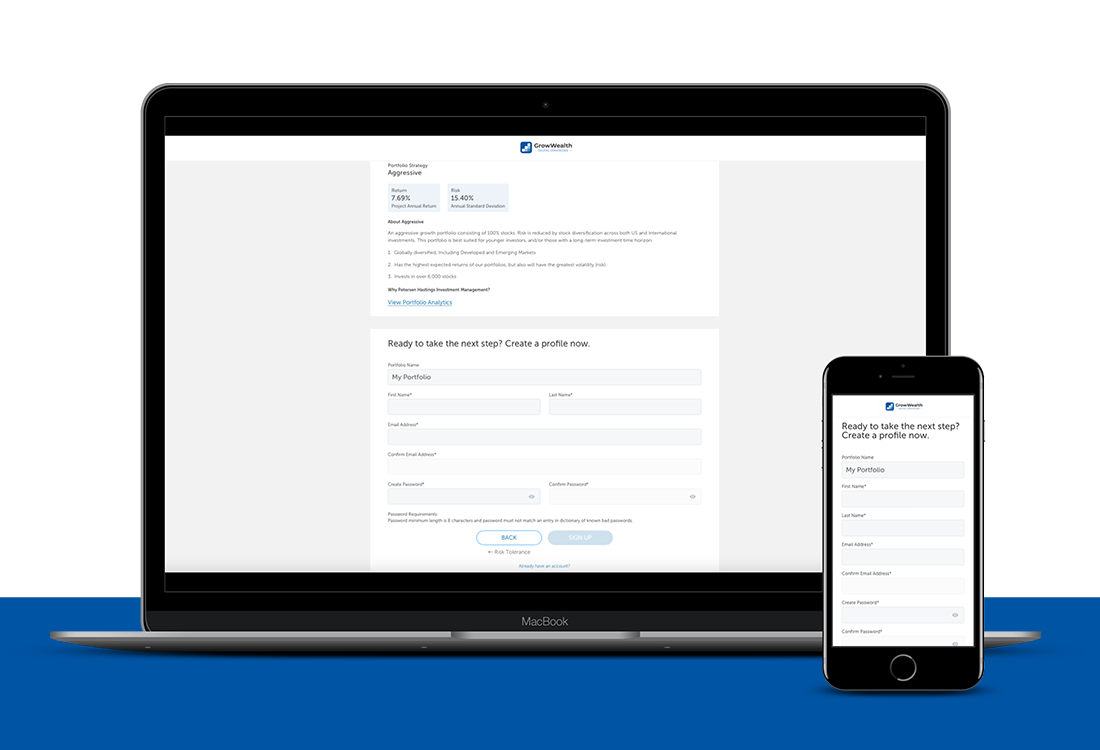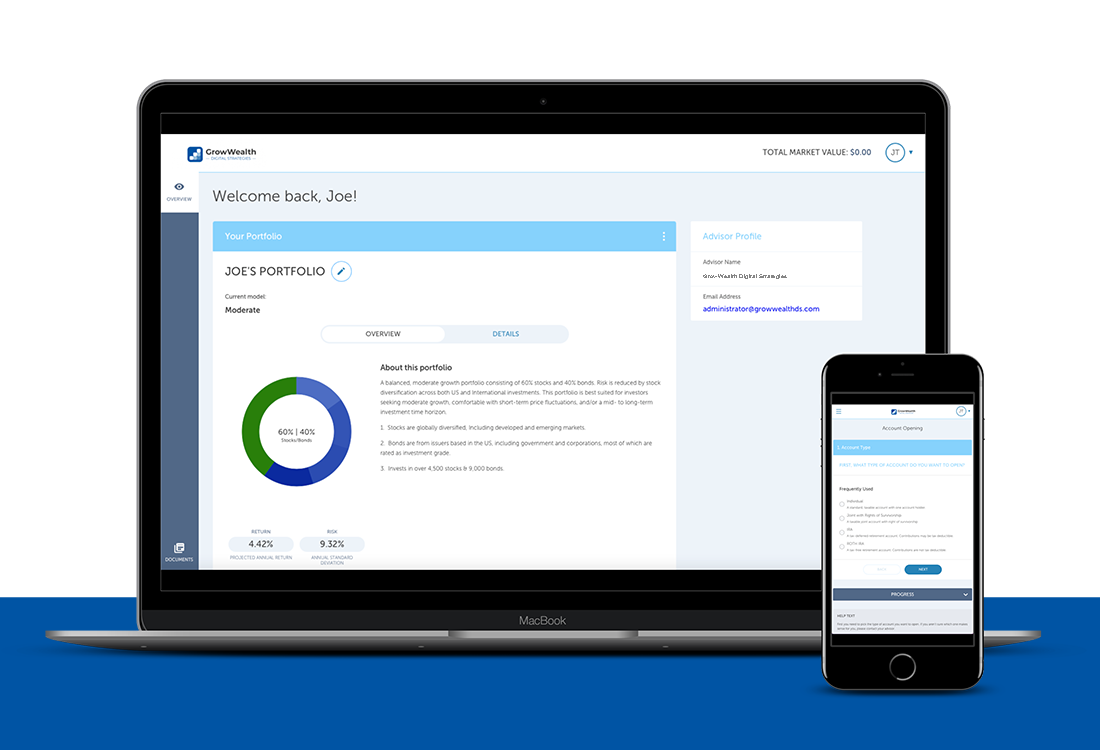 Start growing your wealth
You may now open your investment account within your client portal. This will include entry of sensitive information that is needed for verification purposes. *Note that this information is only shared amongst GrowWealth and our custodian, Charles Schwab. Your identity is safe.
Fund your account, e-sign the required forms, and let us do the rest. Our platform will automatically rebalance and reinvest your dividends and for taxable accounts, manage your portfolio in a tax-efficient manner.
Why GrowWealth Digital Strategies?
GrowWealth Digital Strategies provides early investors access to a broad universe of diversified investments using our user-friendly, next-generation investment platform. Just answer a few questions and you'll receive your personal digital portfolio customized to your goals and needs based on investment management flexibility, research-based recommendations, and goal-based planning. It's that easy.
Make the most of your hard-earned money. Your future self will thank you.